Health & Health held a successful global strategic summit meeting [May 6th, 2015]
2015-07-18
Published Date: May 6th, 2015
Health & Health have launched the fourth five-year plan, and global strategic goals of fraîches montres knock-off cartier baignoire Health & Health will also speed up the pace! After 16 years' development, Health & Health has four consecutive years' rapid development, our global
brand strategy has begun to take shape. Begin with the overseas market investigation of chairman of Health & Health, Dr Pan Feng ,A series of "action" has interpret a brand spirit and
determination, reflect the love for global consumer and a global brand of a firm pace. Recently, taking advantage of the 117th Canton fair, Russia, Morocco, India, the Philippines, Pakistan
and other foreign business group one after another came to Health & Health headquarters to visit and exchange notes with each other. Company's chairman Dr Pan Feng, GM Mr. Zhao,
Health shoppe vice GM Mrs.Chen who is also the general manager and deputy general manager, southwest market and related department head personally received our friends who
come a long way from abroad .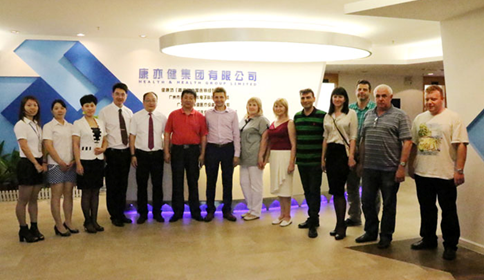 Summit meeting in the morning, the Health Shoppe Manager, GM Mr. Zhao gave a passionate speech, he share with foreign business partners the Health Shoppe domestic successful
operation mode and market operation strategy, the participants have benefited a lot from it . In the afternoon the chairman of Health & Health group ,Mr. Pan communicated with foreign
business owners about how to expand foreign markets, conducted in-depth exchanges on the main points of health industry in the future and experience centre operation. And shows the guests of the company's new products, through the new product
introduction and demonstration field experience, foreign business raised their thumbs and with warm cheers. Health Shoppe deputy general manager, southwest market general manager
Mrs .Chen attended the communication meeting in the evening. introduced the successful experience of the southwest market to the foreign partners .Russian partners speak freely
about their experience and the promotion of jade warm fields, the atmosphere is very harmonious.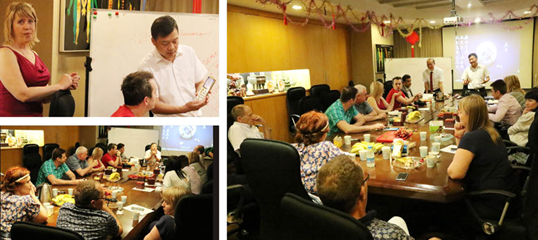 Through multifaceted fully communication between Health & Health foreign business partners and the company's top leaders , the two sides had further enhance mutual trust,
strengthened friendship, deepen cooperation. Foreign business owners have said: the Health & Health 's overseas business summit made our international partners felt that Health &
Health company's enthusiasm, also let us witness the Health Shoppe's brand competitiveness, for the promotion of Health Shoppe brands and new products, we became more
confident!"In the next trip, foreign business partners will go to Shanghai, Jiangsu and other health experience centers for exchange notes with the owners.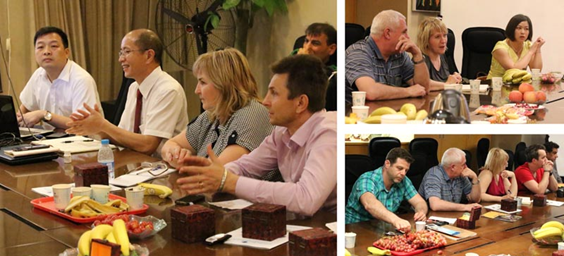 "New pattern, extraordinary and globalization" is based on the 2015 global development strategy, as a global leading brand of warm therapy industry, we will lead the industry trend breitling superocean replication stable watches,
create a new area of health industry of global business, contributing to the revitalization of the Chinese nation independent brand strength!