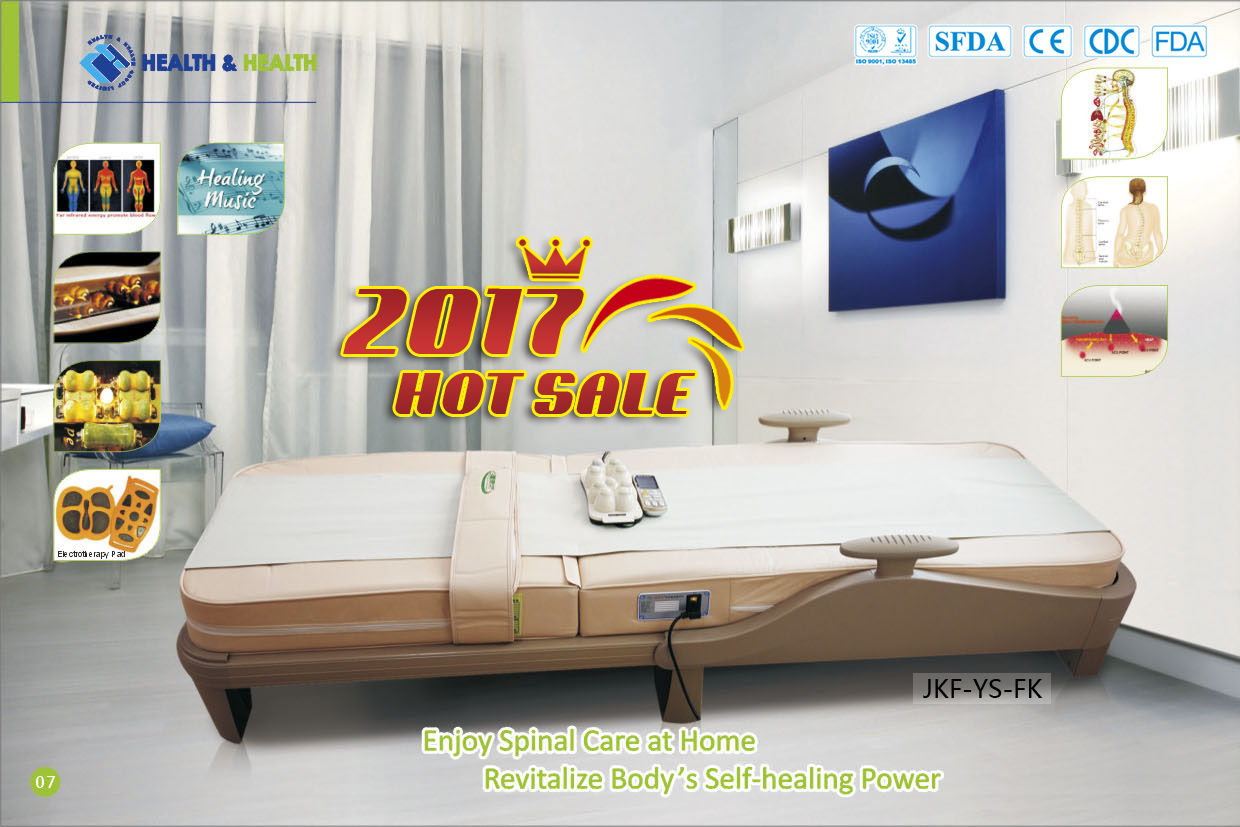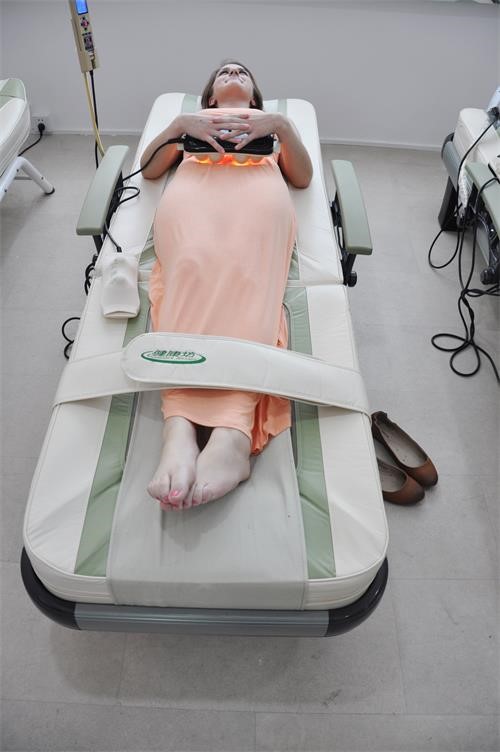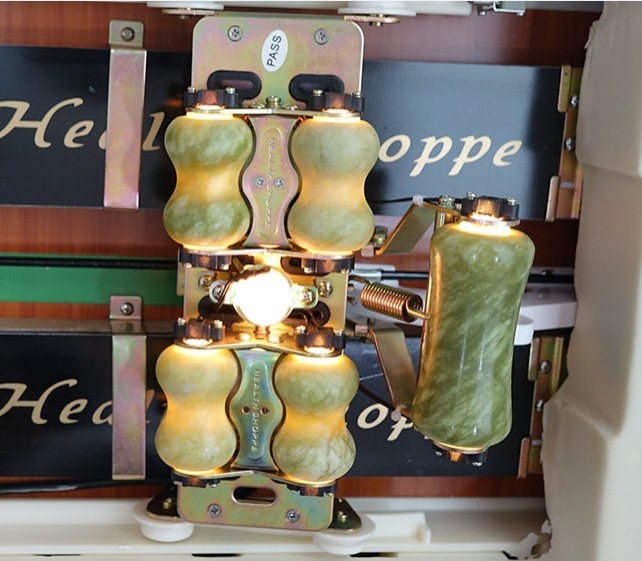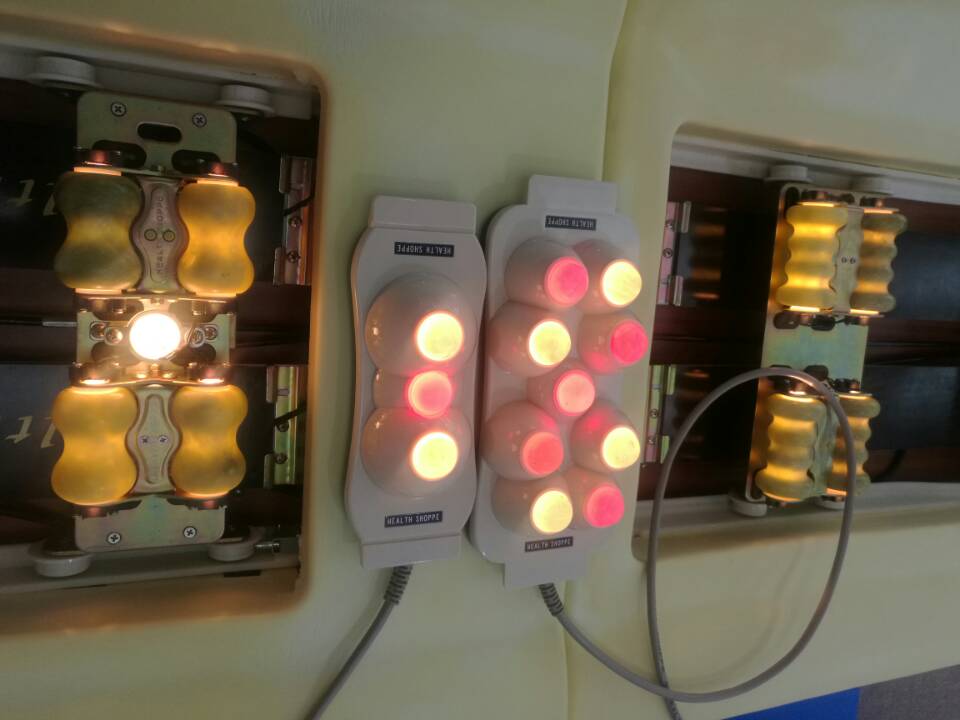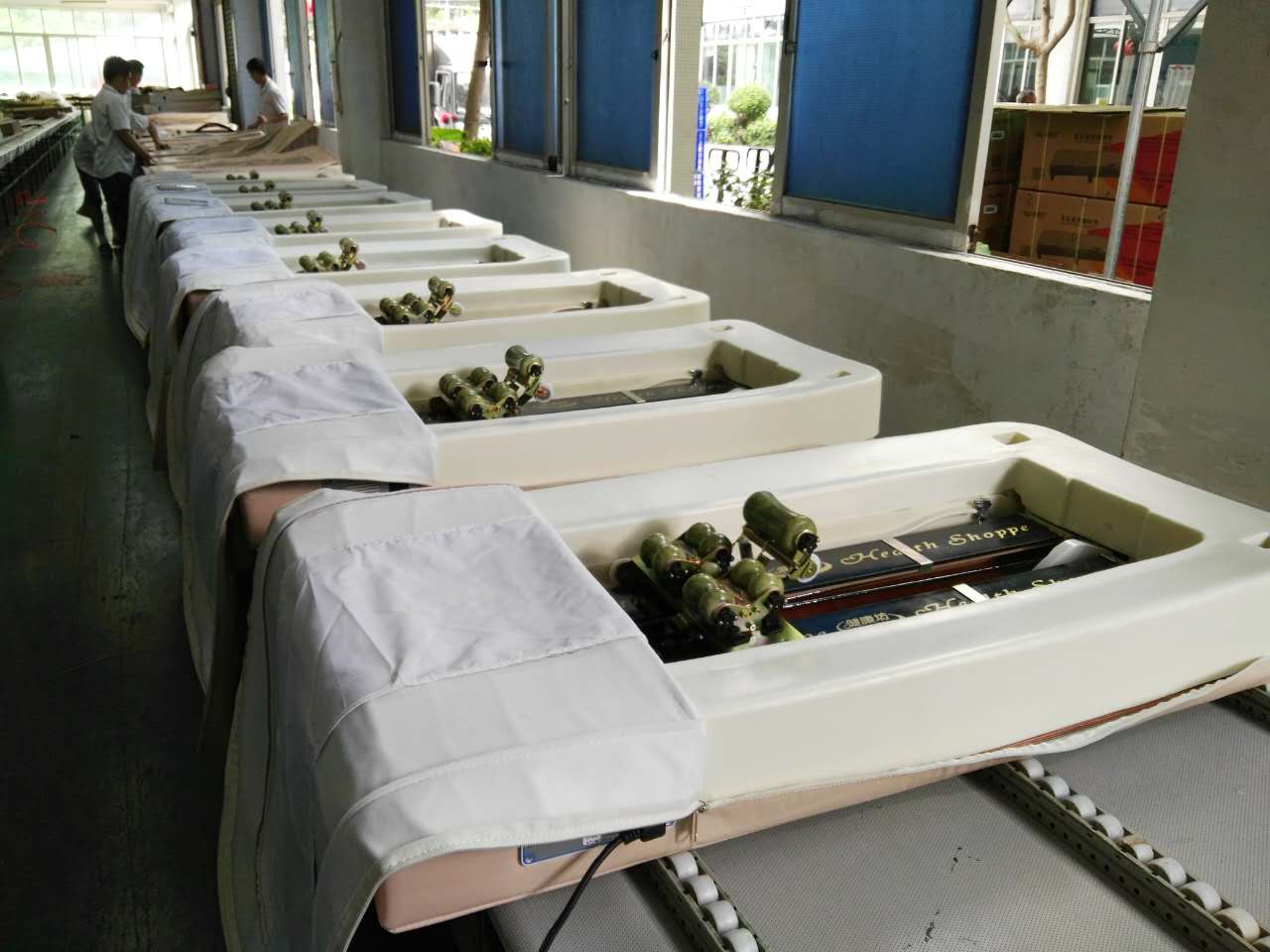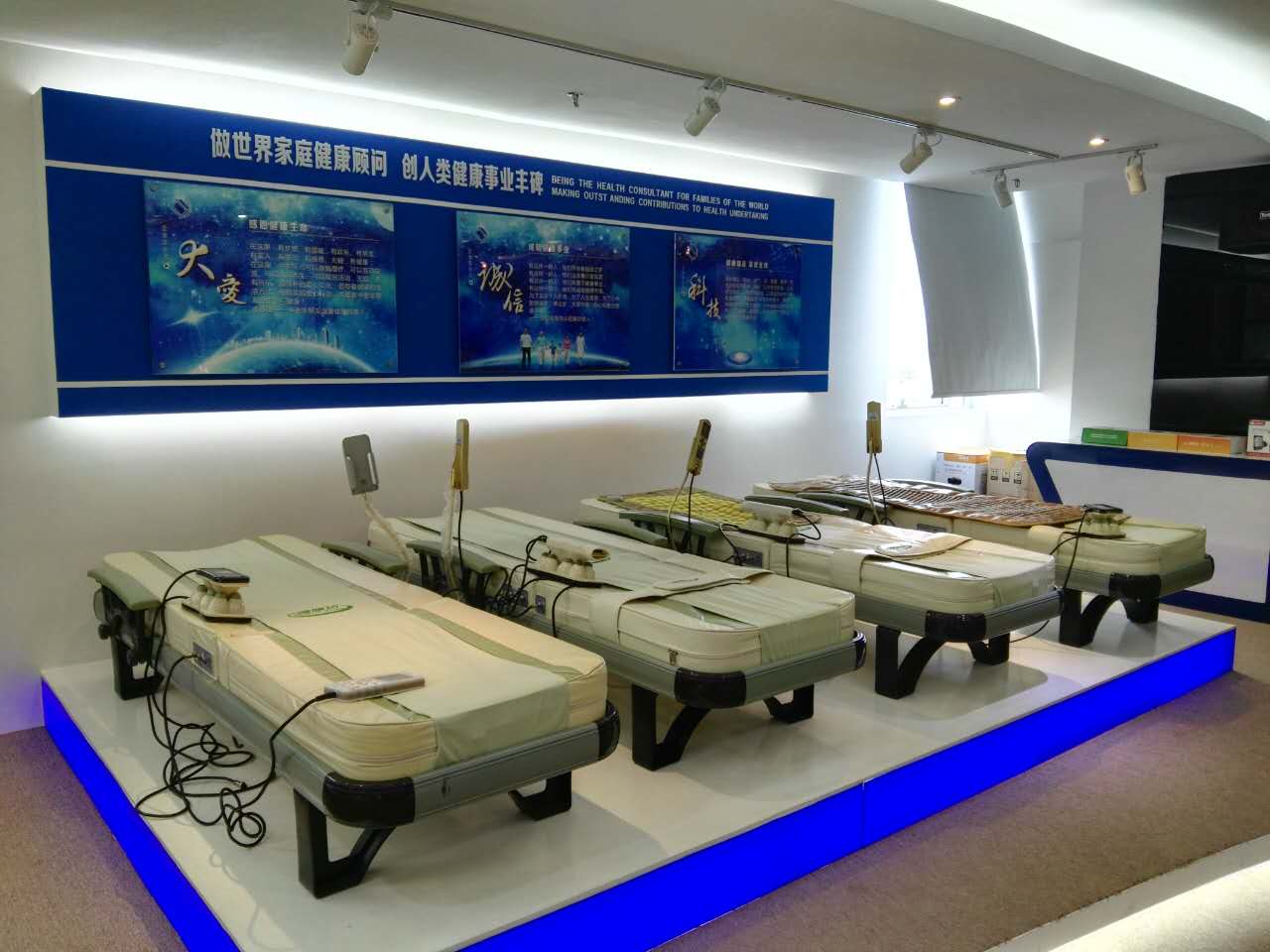 Features and Functions

1. Wireless multifunctional spine and whole body physiotherapy bed;
2. Automatic Spine and Whole Body massage;
3. Special jade rollers for neck, back and leg and nano-carbon heater;
4. Handheld 3 ball and 9 ball for acupressure massage;
5. 12 auto modes designed for fitting various body conditions;
6. Heating Electro-vibration pad for relieving tension and pain and slimming;
7. With music function for harmonizing and relaxing of soul, mind and body;
8. Jade roller massage relax and rectify the spine and back;
9. Acupressure massage clears blockage and boost Chi flow in meridians (energy channels in the body);
10. Enjoy far infrared rays energizing whole body Sauna (by covering the body with jade mat)

New Functions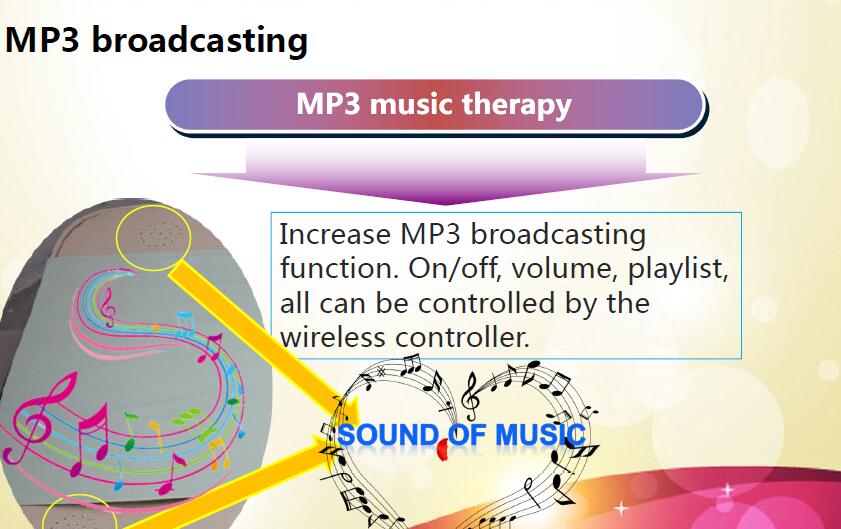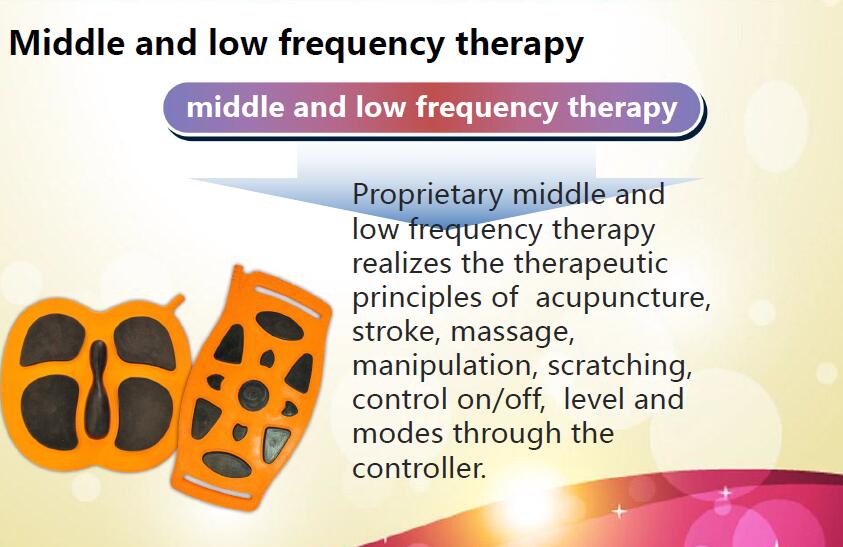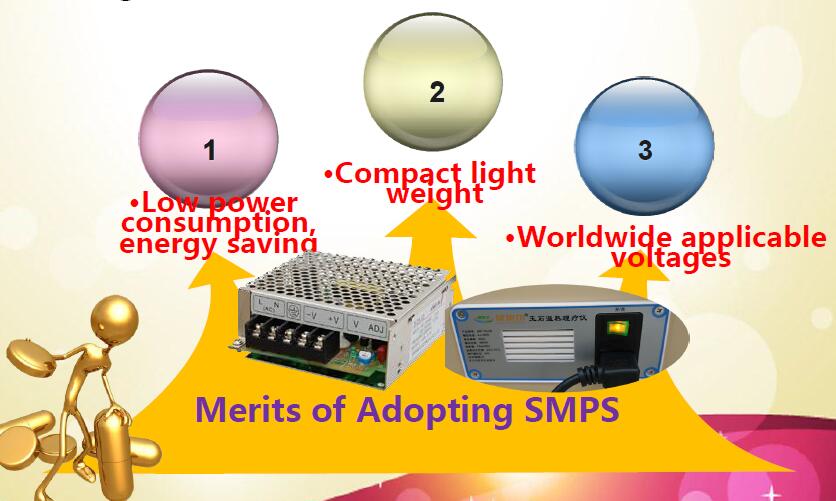 Our outstanding advantages: We provide high performance quality products for holistic benefits, educational and marketing supports and help you build and manage your franchise system like us do!
1. Est in 1999 starting from producing water ionizer;
2. ISO 9001, ISO 13485 certified medical equipment manufacturer;
3. Other qualifications and awards including: high-tech company, company of "honor contract and keep promises; trustee member of China Health Association;
4. Largest manufacturer and marketer selling (30000+ jade bed, 40000+ water ionizer) through our own franchises-1000+ Health Shoppe Free Experience Centers across China;
5. Our products feature and embody the wisdom and principles of Traditional Chinese Medicine, modern energy medicine, physical therapy and nutrition;
6. Our jade spine massage bed is indorsed by top spine health expert;
7. We have co-organized two China National Spine Health Convention in Congress Building;
8. Perfect Product package for holistic health-We specialize in producing jade spine massage bed and alkaline water ionizer-that work synergistically to prevent and reverse many chronic diseases;
9. Unlike other manufacturers, we not only provide quality high performance products but also provide winning systems and supports on, attracting investment, market expansion, education, center management, big sales(promotion) planning, public activities planning like seminar and convention planning, traveling, after sales services and sending our professionals for on-site training and education.
10. Over 300,000 of customers enjoy product experience, education, therapies and services at our 1000+ Free Experience Centers each day All for free;
11. Most of our oversea partners have been making big profits since joining us.
12. Product standards No.: YZB/Y0705-2013(Thermotherapy device)
Manufacturer license No.: YSYJXSCX20041066
Medical device registration No.: YSYJX(Z)2013No.2260781
ISO 9001, ISO 13485 Quality Management System Certified Manufacturer